Although I generally try to avoid apologizing for lack of blogging – well, I've been negligent enough of this blog for long enough that I feel I truly should apologize. It has certainly not been a lack of book endeavors in my life over the past six months, but quite the opposite. Library school, for me, turns out to be one of those experiences that is simultaneously one-hundred percent exhilarating and one-hundred percent draining. I've gotten a chance to read and discuss young adult books, my favorite, as well as get an intro into adult books. And to meet so many people who love talking about them as much or even more than I do! It's like being in a competitive food eating contest for your absolute favorite food, with your friends also entered; it's fantastic at first, but after awhile it can be a bit grueling to always be eating the same food with the same people, no matter how much you love it and them.
So where does that leave Book Endeavors? As summer begins, I hope I'll have more time to post. But I can't to commit to a regular schedule. And then there's the question of whether or not I should continue. If I'm already spending so much time talking and thinking about books and library services, do I need another outlet to write about it? Especially since in my capacity as the webmaster for our youth services library group, I feel that any blog posts about books should go there first. A part of me wants to simply start a personal blog instead. With so many of my friends and family far away, it's hard to stay continuously in touch with as many people as I'd like. Maybe, just maybe, it'd be worth it to start a blog solely for documenting my thoughts and adventures as frequently or infrequently as I please.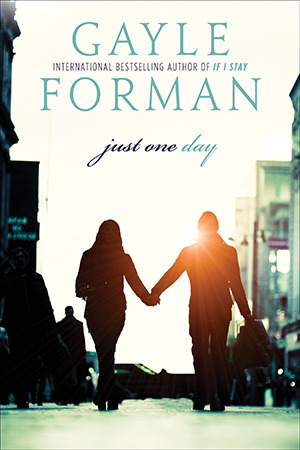 Speaking of adventures, I have a big one coming up. In my library program, there's an option to take one of my core requirements as a course abroad in Copenhagen for four weeks. They actually would like the students enrolled to blog and/or make videos about our experiences. So there will undoubtedly be those at some point. More importantly, at this moment, is the whole reason why I was reminded of my long-abandoned blog in the first place. I will have a twenty-four hour layover in Paris on my trip over. This immediately made me think about Gayle Forman's Just One Day (which I talk about here), in which Allyson spends a single day exploring Paris in the company of aspiring Dutch actor Willem. Honestly, this was the first thing I thought of when I booked my flight.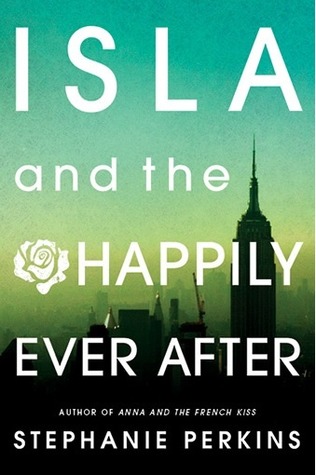 But just now I remembered the upcoming release of Isla and the Happily Ever After by Stephanie Perkins. It is the third in a set of companion novels, which also happens to be set in Paris (at an international school, I believe). As the first two books were great, I'm more than excited for this one. I looked up the release date, and when is it? The very same day my flight leaves. Then I got the idea – what if I bought a copy of the book, read it on the plane, and then took a picture with it in Paris? Which of course reminded me of Just One Day, and made me wonder if I should do the same thing with that book.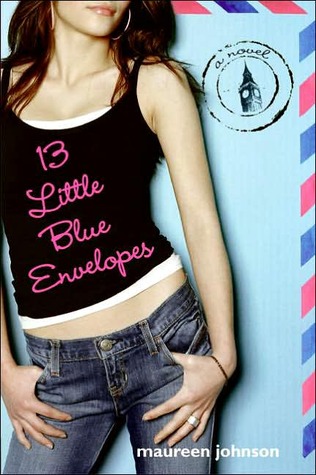 But being raised on fairy tales, it seems like a weird thing to do in sets of two; three is the magical number, after all. I considered for a second, and came up with Maureen Johnson's 13 Little Blue Envelopes. Although 13 Little Blue Envelopes does not take place mostly in Paris, several scenes occur there. Besides, it also takes on larger aspects of traveling in Europe and includes Copenhagen as well. Not to mention that the protagonist is forced to travel with only a monstrously huge backpack, which may well be what I must use for convenience.
I haven't decided on details yet, but that's the idea for what I've decided to call my Just One Little Blue Happily Ever After project. Stay tuned to find out whether this blog has only been temporarily or permanently abandoned, if it shall be made-over into a personal and/or travel blog, or what comes of Project Just One Little Blue Happily Ever After). Only time will tell (or we could make it like American Idol and you could vote on the fate of my blog using a special toll-free number… it's up to you).